Patio Door Services
Sliding Glass Doors
Patio Doors
Pocket Doors
Replacement Rollers
Locks
Tracks


Contact Us Today!
Lee County - 239-645-8798
Collier County - 239-895-3338
Licensed & Insured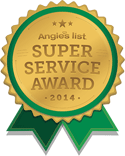 2013 & 2014 Angie's List
Super Service Award Winner
Customer Reviews
"All About Sliders came out on short notice to repair the rollers and locks on my sliders. They were right on time, worked efficiently, cleaned up, and everything was functioning perfectly in less than 30 minutes! Great price and friendly faces...can't be beat! Highly recommended!"
Read more on our DexKnows profile
Serving Fort Myers, Cape Coral, Naples, Marco Island, Punta Gorda and Port Charlotte Florida.
All About Sliders Patio Door Repairs
NOTICE: WE WILL BE REOPENING ON APRIL 1ST. WE APOLOGIZE FOR ANY INCONVENIENCE AND LOOK FORWARD TO WORKING WITH YOU SOON!
The expert in sliding glass, patio and pocket door repairs. Lower overhead means more savings for you!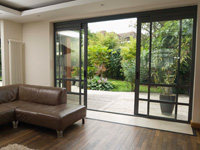 All About Sliders is a sliding glass door repair and service company located in Fort Myers, Florida. We repair sliding glass doors, patio doors, pocket doors, replacement rollers, locks, tracks, and bug sweeps. Whether your door is older or newer, we can repair it. We also install security locks and handles. We now assist with break-in insurance claims. If your home or business has been broken into, we can help! We service, Lee & Collier Counties and surrounding areas including Punta Gorda. All About Sliders now offers a 2 year limited warranty.

Tom has been servicing the Lee, Collier and Charlotte County areas since 2005. Same day service is possible. All About Sliders is licensed and insured, our trucks are clearly marked, and our technicians are uniformed. We carry proof of license and insurance on every job.

Please call today for your free estimate on all of your slider needs! 98% of all patio doors can be repaired instead of replaced, saving you thousands. Don't be a victim of those fly by night guys; we know how to get the job done right the first time at a fair price.


Contact us today for a free estimate.